What distinguishes the REPUBLIC
What makes the BIKE REPUBLIC SÖLDEN so exceptional? Of course the trails and lines, the scenic Ötztal mountains - which always take your breath away - and perfect infrastructures including bicycle transport and bike washing facilities, bicycle-friendly hotels and a special BIKE REPUBLIC beer.
The BIKE REPUBLIC SÖLDEN is a matter of the heart and not a tourist fun factory. This is a place where local Sölden bikers make their dream of a nation come true: peaceful and flowing, open to everyone, highly sustainable and individual. Here are some facts and peculiarities about your REPUBLIC:
Zahlenspiele
The current offer of BIKE REPUBLIC SÖLDEN includes:
700 SIGNS
within the area of the BIKE REPUBLIC SÖLDEN
LONGEST DOWNHILL RUN
16,3km & 1,313 m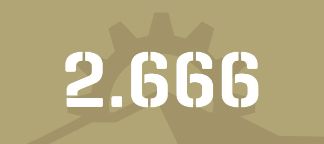 HIGHEST STARTING POINT
Ollweite Line 2,666 m
PROJECTS SUMMER 2021
Bicycle crossing & cycle lane
For a safe transfer from the Rolling Pump Track to the Gaislachkoglbahn.
Reshape EEBME 6005 and OHN LINE 6007

Final construction stage 2020
The final construction stage in 2020 wasn't enough for us, so we continue to build. Trail quality and diversity are important to us, that's why we are moving to stage 2.0:
Trails & Lines in the final construction stage: 100 km
Trails: 40 km
Lines: 45 km
Transfer routes: 15 km
The world's best designers & shapers
Our professional local team of extremely dedicated trail builders is collaborating with the world's most renowned trail designers: Glen Jacobs, Chris Bernhardt, Chris Kehmeier, Joscha Forstreuter, Lukas Häusler and the experts of the Allegra Tourism crew. Their experience, diligence and creativity form unique tracks beautiful to ride and beautiful to look at. The BIKE REPUBLIC, therefore, boasts versatile, finely maintained and sustainable tracks – a unique terrain.
Enjoy your meal
The huts are numerous, the dishes impressive - in the BIKE REPUBLIC there are more than 30 mountain restaurants and alpine huts where you can fuel up after all the riding down.
Sustainable Trail Building
There is a lot more to building a track than just moving earth and rocks – especially when you want to create a great and sustainable ride that blends into nature. We are strong advocates for sustainable trail building, because we love nature and because working with nature is always the most rewarding and long-lasting way. By minimizing the impact on the environment – from careful planning phases to handwork replacing machines – our tracks are easy to maintain and beautiful to ride.
Let's talk Ötztalerisch
An independent Republic deserves to speak its own, special tongue. Thus, the (truly unique) Ötztal dialect names all our lines and trails underlining their character – and making it a big challenge for many to pronounce. Never mind, at the end of the tracks you will know that the Eebme Line stands for pure, seemingly endless flow, the Harbe Line is one you want to ride again and again, and the Zaahe Line is pushing you to your limits.
Pump Tracks incl. Skill Center
"Rolling" at Hotel Bäckelar Wirt. close to the base station of Gaislachkogl gondola.
Hotel Sunny. approx. 5 biking minutes from the base station of Giggijoch gondola.
Stone Figures
Marking of the trail starting points.